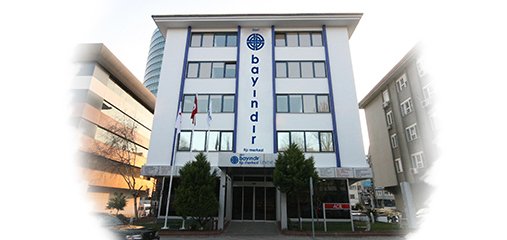 Bayındır Levent Medical Center
Bayındır Health Group has put Bayındır Levent Medical Center into service in 2001 by moving its substantial experience from Ankara to Istanbul.
Bayındır Levent Medical Center provides world-class health services to domestic and foreign patients with its 1250 m2 closed area, comfortable inpatient rooms and 2 operating rooms.
Levent Medical Center offers you a safe environment in the boutique service with its specialized physicians in their fields within 23 branches, proficient health care personnel combining their knowledge and experience with close attention, imaging and laboratory units suitable for today's technology.
The cardiology clinic provides services with experienced nurse and physician staff who performs all kinds of investigations and treatments.
Pulmonology clinic performing its duties with a range of services including a sleep laboratory where bronchoscopy procedures for diagnosis and treatment are carried out, a smoking cessation unit is found, the problems of patients with sleeping disorders and respiratory distress during sleep are identified and treated for their causes.
Patients who are required to have treatment as a result of the physical examination and rehabilitation clinic, are taken into rehabilitation program and rehabilitation is applied.
We also have an ophthalmology clinic where eye examinations and surgeries are performed with modern devices.
Many plastic surgery and reconstructive operations are performed in the operating room and the patients are monitored by experienced health team before and after the operation in the inpatient rooms.
In addition to routine examinations in the otorhinolaryngology clinic, allergy tests are also performed by experienced physicians. Furthermore, all operational procedures in the field of specialization of otorhinolaryngology are carried out in the operating room.
Gastroscopy, colonoscopy, rectoscopy and cauterization procedures are performed in the endoscopy unit for the diagnosis and treatment of gastrointestinal system disorders.
In the hand-foot care unit; diabetic foot, cracked heel and without using surgery ingrown toenails can be treated.
The aim of Bayındır Levent Medical Center is to develop its understanding of service day by day that follows the ethical rules and respects patient rights in the light of contemporary science.
CONTACT INFORMATION
TELEPHONE
Tel: +90 212 279 60 60
Fax: +90 212 284 39 37
E-mail address: int@bayindirhastanesi.com.tr / ipk@bayindirhastanesi.com.tr
ADDRESS: Nispetiye District, Aytar Avenue, Aydin Street No: 8 Levent, Istanbul / TURKEY