With quality studies, we are:
• Enhancing service quality,
• Raising patient and employee security,
• Reducing costs,
• Increasing productivity,
• Providing reliability to institution,
• Enhancing the management of health service,
• Executing patient/patient relative/employee training.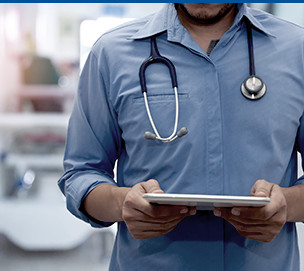 Therefore, we as Bayındır Healthcare Group Personnel, continue our way with the awareness that there is no ending to quality improving process at hospitals that offer patient-centric service. We are working with an active quality management structure that is patient-centric and its fundamental of qualified service manner including all our employees. We support institute quality awareness being increased and maintain its continuity with "the feedbacks of patient and employee".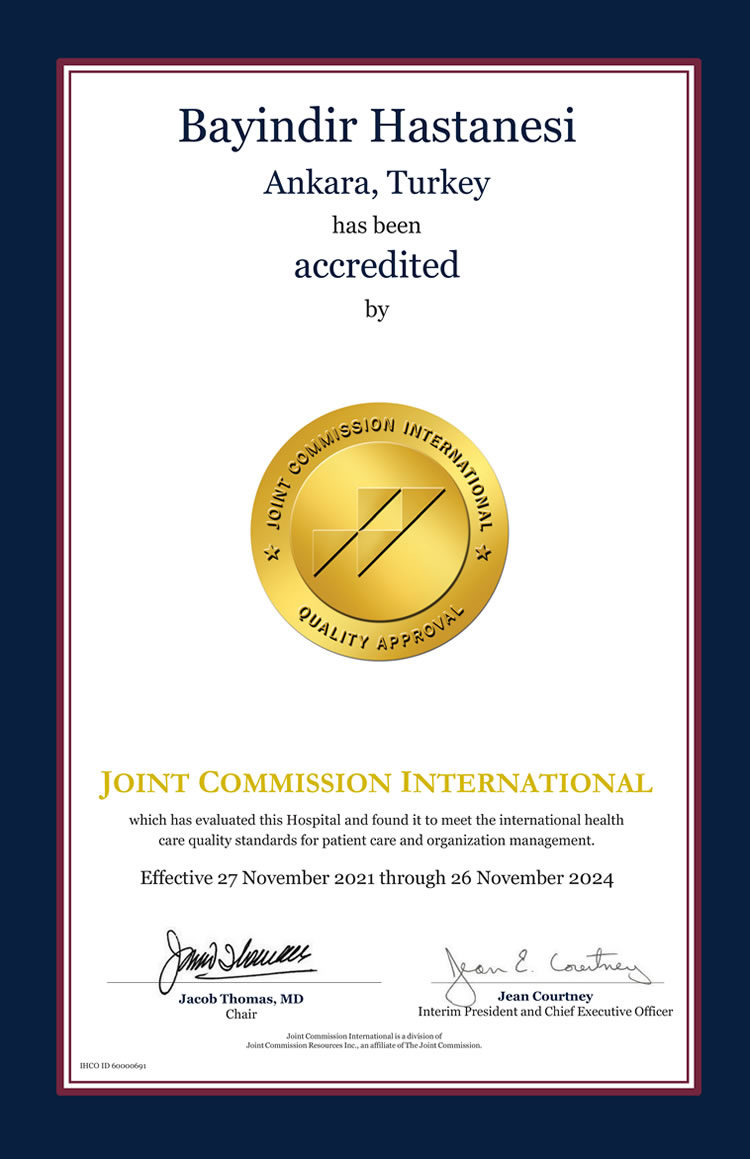 Accreditation Process:
• It is the first institution that obtained accreditation certificate by Joint Commission International (JCI) to both of its hospitals in Turkey after a successful inspection process of Bayındır Söğütözü Hospital and Bayındır Kavaklıdere Hospital on 10-14 July 2006.
• We are also proud of Bayındır Söğütözü Hospital and Bayındır Kavaklıdere Hospital being the first hospitals accredited in Ankara.
Our Quality Voyage:
Bayındır Healthcare Group approved standardization and evidence based medicine practices as foundation of service manner beginning from establishment phase.
In this context, certifications which aspires patient-centric, patient and employee pleasure and provides standardization of total quality management and processes are accepted as foundation stones of institution policy.
Quality works at Bayındır Health Group starts from 1992 which is the foundation phase. This continues with Total Quality Management Project being applied throughout institution in 1995, Quality Coordinatorship being founded in 1996 and ISO 9001 documentation in 1997.
Bayındır Healthcare Group which started cooperation with JCI officially accredited on 25 April 2005, became ready for this system with 900 employees both as Bayındır Söğütözü Hospital and Bayındır Kavaklıdere Hospital in short notice as nearly as 14 months.
Bayındır Healthcare Group became successful in consequence of the evaluation that is made on 10-14 July 2006 and gained the title of the only health institution which accredited its both hospitals in Turkey.
Standard accordance of Bone Marrow Transplantation Unit that was opened on 22 May 2008 was evaluated as successful and accredited by JCI.
• Re-accredited by JCI second time on 19-24 October 2009,
• Third time on 12-16 November 2012,
• Fourth time on 16-20 November 2015.
In Hospital Inspections of Ministry of Health Quality Standards of Health;
Bayındır Kavaklıdere Hospital is inspected on 23.11.2016 and scored 96.26/100.
Bayındır İçerenköy Hospital is inspected on 13.12.2016 and scored 96.91/100.